If you have any information about these crimes or any person(s) involved, you are urged to call Crime Stoppers at or submit a Web Tip . You do not have to give your name. CRIME STOPPERS will pay a cash reward of up to $1000 and you can remain anonymous.
Sponsor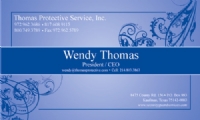 Theft 18-021084
September 07, 2018
The three suspects in the pictures worked together to take 9 bottles of liquor from a local business. The liquor was valued at over $450.00. If you have information about the theft or recognize any of the suspects, please submit a tip and it will be forwarded to the Terrell Police Department.
---
18-020519 BH Daves Appliances
August 31, 2018
On 07/06/2018, the male pictured came into BH Daves Appliances located at 218 W. Moore Ave. Terrell, Texas and purchased a washing machine using a stolen credit card.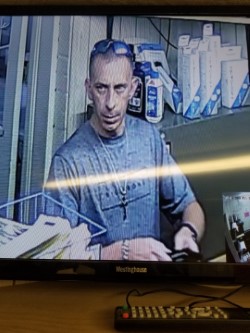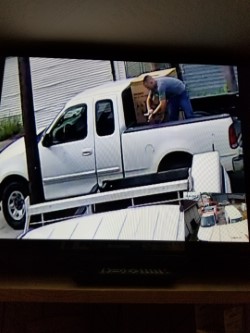 ---
Theft - 18-017080
August 20, 2018
The gray or silver car in the photo was used to drop off a suspect in the 1400 block of E. Moore in Terrell, in order to steal a truck and trailer full of lawn equipment valued over $30,000. It appears to be an older model Toyota Camry or simular Sedan. The truck and trailer were recovered after the truck caught fire. If you have any information about the suspect, please submit a tip.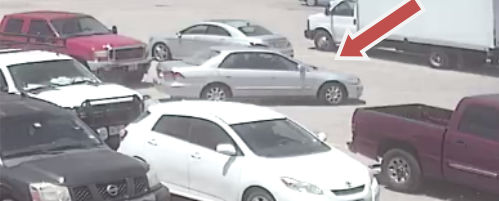 ---
Fraud 18-018430
August 20, 2018
STATUS
: OPEN
The subject in this photo used a fraudulent debit card at a local business in Terrell. He fled when the clerk advised him that the transaction showed the card to be fraudulent. If you recognize this subject, please forward a tip.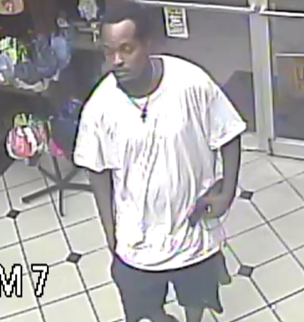 ---
Walmart Theft 18-019055
August 15, 2018
On Saturday, 08/11/2018 a white male wearing a light colored short sleeve button down shirt and blue jeans entered the garden center at Walmart in the city of Terrell and removed a Monster Moto 1000 Electric Mini Bike. The male attempted to load the mini bike into the trunk of his vehicle and was confronted by an employee. The male left the mini bike and fled in the vehicle, described as a newer model maroon Chevy 4-door passenger car.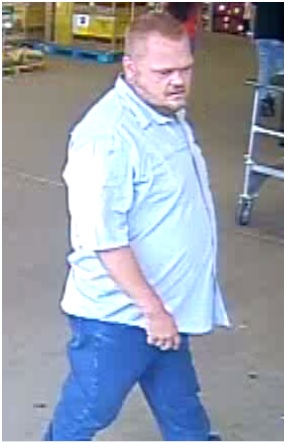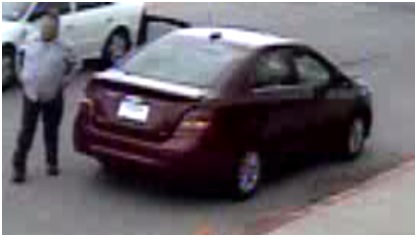 ---
Theft over $100 (18-018478)
August 05, 2018
On August 5, 2018 the two subjects in the photo exited Terrell Wal-Mart with a buggy of merchandise that had not been purchased. They decided to leave the buggy and items in the parking lot and flee in the black Chevy Colorado. The male appears to have light colored hair with possibly some reddish tent and facial hair. He possibly has sleeve tattoos on both arms and a chest tattoo. The female appears to have brown hair and a chest tattoo near her right shoulder and a star tattoo on her right calf.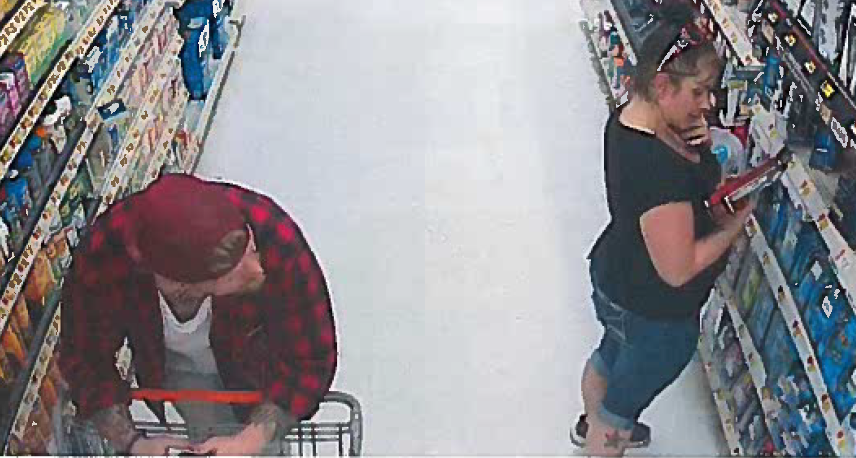 ---
Fraud
July 06, 2018
On June 26, 2018, while at Wal-Mart in Terrell, TX , the subject in the attached photo attempted to pass a forged check and was in possession of identifying information belonging to another. When the subject was confronted, he quickly exited the business. Terrell Police need your help in identifying this subject.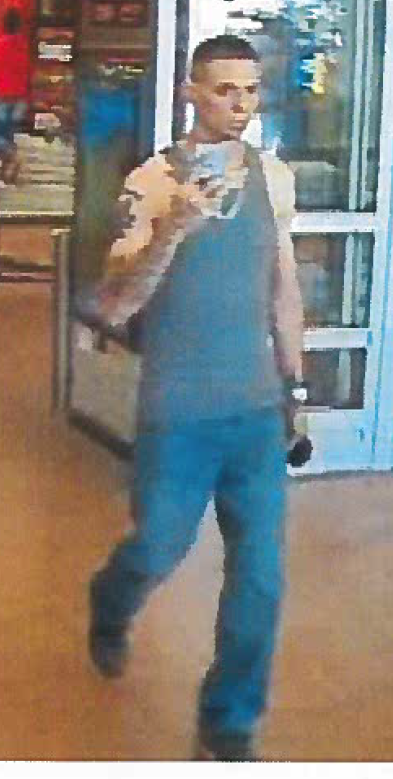 ---
Burglary of a Motor Vehicle x 2
June 30, 2018
Two white male subjects traveling in a Blue Chevy Cruz, possibly with a German Shepherd dog, are believed to be the suspects in two vehicle burglaries in Terrell. The subjects punched out the keyholes on the driver's side doors of two 2008 model Ford F-150 trucks. One location was at Buccee's and the other was at the Two-Aces restaurant. Both occurred the same day and possibly within 15 minutes of each other. There appeared to be no front license plate and the year model is unknown.
---
Robbery
June 18, 2018
The Terrell Police are seeking help with identifying a subect suspected of Robbery. On Sunday June, 17, 2018 at approximatley 11 pm, a 19 year-old white male subject was walking south-bound in the 100 block of Hwy148, near the Rail-Road Track, when he was attacked by a black male wearing a red shirt with white lettering and tan shorts. The suspect has a tattoo of numbers on his right tricep (the back side muscle of the upper arm). He may be between 5.09 and 6.00 feet in height and appromately mid to late 20's in age. The suspect took property from the victim.
---
Terrell PD Theft Suspect 18-010280
May 02, 2018
On April 12, 2018 an unkown white male, wearing a black baseball cap, a Black "Superman" T-shirt, Denim Jean shorts and black shoes entered the Buc-ee's store and selected several items of merchandise.
The unkown male exits the store without paying for the items and enters into a white 2 Door pick up truck which appears to be a Chevy Silvarado or GMC Sierra with unknown license plates. The truck has a large amount of damage to the passenger side.
The subject's right lower leg appears to be swollen and has a bandage just above the ankle.
The unknown male stole 15 items, with a total value of $292.29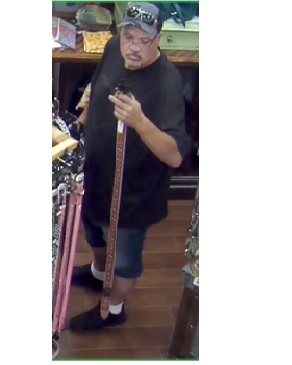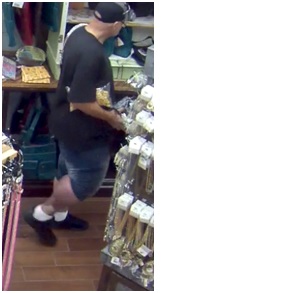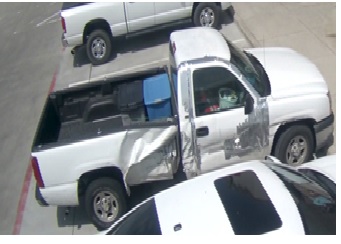 ---
Counterfeit Suspects (Terrell PD)
April 05, 2018
On Monday March 26, 2018 Officers were dispatched to 506 W. I-20 (Buc-ee's) in reference to a counterfeit bill being passed.
An unidentified male entered the store and purchased six bags of deer corn with a counterfeit $100.00-dollar bill. The counterfeit bill stated "For Motion Picture Purposes" on the face side.
The subject was described as a Hispanic male wearing a yellow/gray polo shirt approximately 35yrs-50yrs of age wearing glasses. The subject was driving what appeared to be a white Hyundai Elantra bearing an unknown license plate number. The subject was accompanied by a Hispanic female.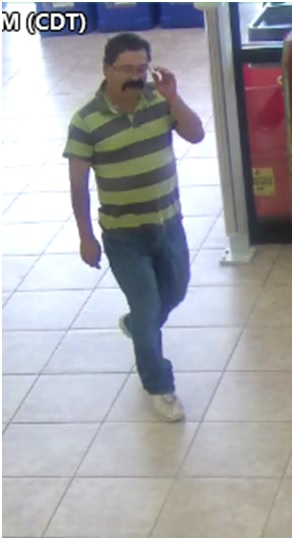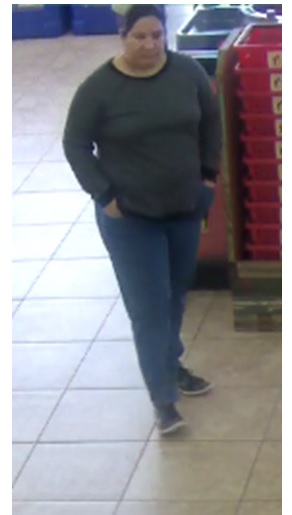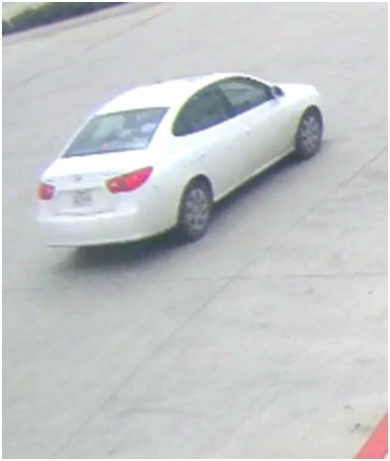 ---
Stolen Gator UTV from Ben GIll Park in Terrell
March 23, 2018
Sometime between March 16 and March 20 of 2018, a 2001 model green Gator UTV was taken from the Ben Gill Park in Terrell Texas. If you have information about this crime, please submit a tip. The attached picture is not the actual Gator stolen, but is a similar image.
---
18-005258 Theft at Bottle Shop
March 21, 2018
STATUS
: OPEN
During mid-February and again at the beginning of March, the people in the photographs were involved in one or both thefts that occurred at a business in Terrell called the Bottle Shop. The crimes have been misdemeanor thefts, but the suspects have shown they are not afraid to continue these crimes. If you have any information leading to the identity of any of these suspects, please submit a tip.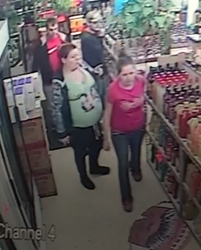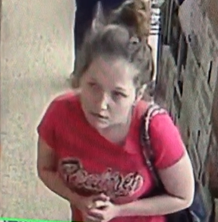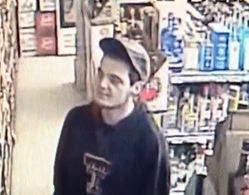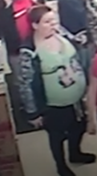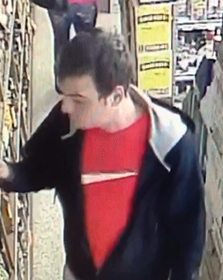 ---
Buc-ees Theft
March 06, 2018
The Terrell Police Department is seeking the identity of the below pictured subject. The subject is a suspect in two thefts that occurred at Buc-ees in the City of Terrell on 02/11/18 and 02/23/18.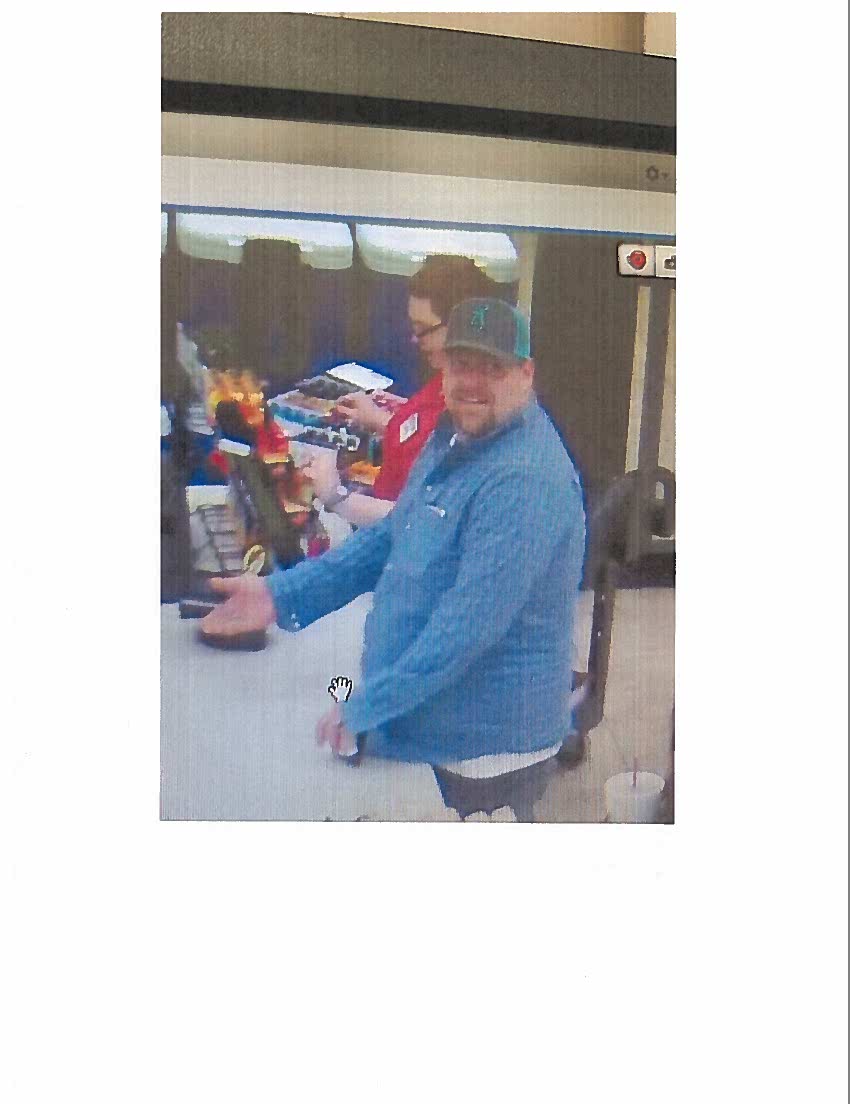 ---
Walmart Theft 18-003467
February 16, 2018
On January 9, 2018 the an unknown b/m suspect entered Walmart and selected an Omen Gamer PC valued at $1399.00 dollars. The suspect exited past the last point of payment without attempting to pay for the PC. The suspect was seen leaving in a gray Nissan Altima sedan with paper plates.
On January 19, 2018 the same suspect entered the business again, and stole a second Omer Gamer PC with the same value.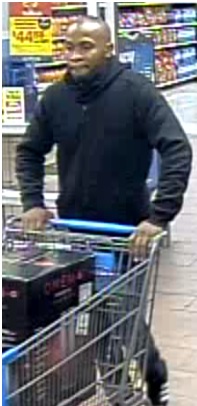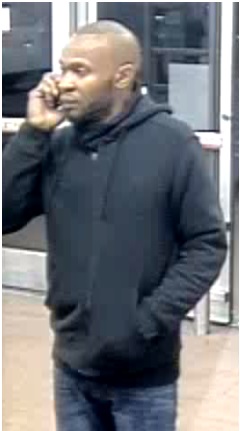 ---
18-002213 Counterfeit Suspect
January 30, 2018
On Sunday 01/28/2018 Officers were dispatched to 1900 W. Moore (Wal-Mart) in reference to a subject passing counterfeit currency.
The pictured suspect entered the business and walked to register One. The suspect paid for a loadable AMEX card with $500 in counterfeit $50 bills The suspect left the store at around 15:41 hours in a dark red Dodge Avenger. No viable LP could be seen from surveillance video.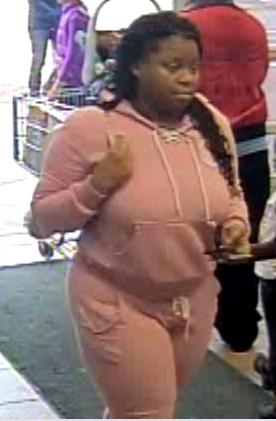 ---
17-024553 Theft at Sun Glass Hut Tanget Mall
January 30, 2018
Terrell Police need your help in identifying the female in the attached photograph. This subject entered the Sun Glass Hut and took a pair of glasses totaling over $100.00.
---
Theft at Sun Glass Hut Tanger Mall
January 30, 2018
Terrell Police need help in identifying the woman in this photograph. On October 24, 2017 she took several pair of sunglasses totaling over $800.00 from Sun Glass Hut located at the Tanger Mall in Terrell.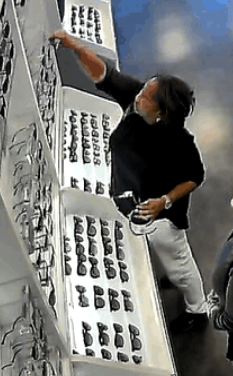 ---
17-027807 Theft Walmart
December 06, 2017
Terrell Police are seeking help identifying a suspect who committed a theft at 1900 West Moore Avenue (Wal-Mart). Unknown AA female entered store and approached cash register and convinced cashier to complete 4 cash scams (prepaid gift cards) totaling $2000.00 and cashier never received the cash for the transactions. The AA female then left the store with the unpaid gift cards. The cards were then used at the Forney Wal-Mart about 20 minutes later.
Anyone with information about this crime is encouraged to call Terrell PD at 469-474-2663 (Sgt. Mack). Or , you may anonymously contact Crime Stoppers at
www.kaufmancountycrimestoppers.org
or call 1-877-847-7522.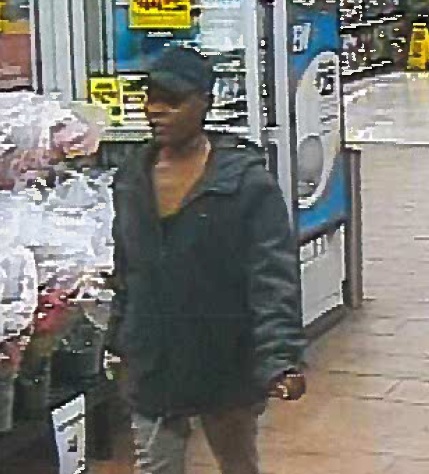 ---
Agg Assault with Deadly Weapon
October 21, 2017
Terrell Police are seeking help in identifying a suspect who allegedly shot another subject in the 700 Block of W. Moore Ave. on Saturday 10-21-2017. The shooting occurred around 10 pm. The suspect arrived in the area as a passenger in what appears to be a Black Malibu. He may go by the nickname of "Grizzly". The driver of the vehicle appears to be a slim black male possibly wearing glasses.
Anyone with information about this crime is encouraged to call Terrell PD at 469-474-2644 (Det. Birkett). Or, you may anonymously contact Crime Stoppers at www.kaufmancountycrimestoppers.org or call 1-877-847-7522.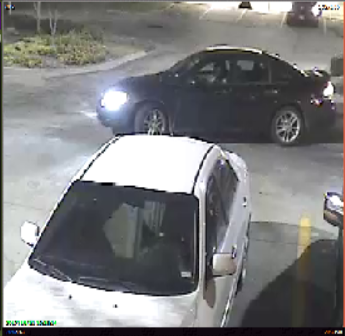 ---
| | | |
| --- | --- | --- |
| Page 1 of 4 | 75 Records | Prev | Next |